Overview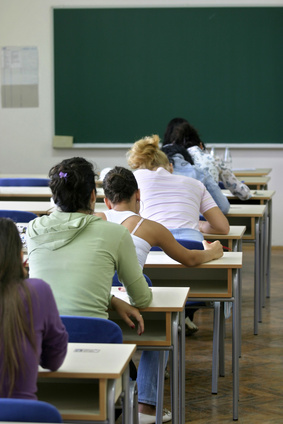 Power PTC is a smart Parent-Teacher conference scheduling solution. Power PTC is designed to connect directly to your Student Information System (only Powerschool ® SIS is currently supported with direct connection method) to pull your student schedule information as well as basic teacher information. This makes it easier to setup and ensure that your schedule data is correct by eliminating human error. All other student information systems are supported by uploading student and course information to Power PTC. Power PTC can automatically build a schedule for a parent based on the shortest total time, shortest walking distance between appointments, and a number of other factors, making Power PTC the smartest solution out there!
Features for Parents
Easy and fast Parent-Teacher conference scheduling.
Simple, web-based user interface.
Ability to prioritize schedule creation by location to minimize parent walking/travel.
Ability to automatically schedule with a single click of a button.
Support for parents with multiple students in district, requiring only a single account.
Ability to schedule conferences in a parent's native language (beta feature, Spanish only).
At the time of scheduling, parents are able to view student's grades.
Features for Your District
Very low licensing costs. For school districts with enrollments under 200 students, Power PTC is free!
Reduce staff time required to support parent-teacher conferences
Support for schedules that span multiple days.
Ability for administrators to schedule for parents without Internet or computer access.
Ability to sync student schedules directly from your Powerschool ® Student Information system. No importing CSV files required!
Distributed as a VMWare image to ease workload on IT staff and to allow for easy installation and setup. No permanent, dedicated server required!
Dynamically allocate resources like CPU and memory with VMWare © image.
VMWare © image makes it simple to keep Power PTC up to date.
Pricing
| | |
| --- | --- |
| Student Enrollment | Cost |
| 1 – 200 | $0.00 |
| 201 + | $100.00 |
Use our contact form for information on purchasing a license with a purchase order or if your organization is tax exempt.
Use the link below to request a license for 200 students or less
200 Student or Less Enrollment License Request
The price above is subject to change without notice. When purchasing a license, you are entitled to use the version purchased for 1 year or 365 days. This means is if your organization purchases version 1.0.0 of Power PTC, you will be able to use that version for 1 year as well as any updates up to, but NOT including version 2.0.0. When purchasing version 1.0.0, you will be able to update to version 1.0.1, 1.1.1, or any other version that is released under that major version number. Purchasing a license does not include live support, but rather support documentation only. CWS Software LLC will attempt to provide live support to any licensed customer via email when possible.
All sales of Power PTC are final. CWS Software LLC will not refund any purchases for licenses to Power PTC. We will be more than happy to offer a demo license for organizations that wish to try Power PTC prior to purchasing a license.
Screen Shots