Version 2.0.0 Features, Updates, and Changes
PowerPTC version 2 is a large update that includes a major reimplementation of many of the components of PowerPTC. Much of the structure and the functions of PowerPTC will remain unchanged, so existing users will feel at home. The goal of this document is to familiarize you with some important changes and features you should consider and be aware of.
Major Changes
Below are some of the changes made to PowerPTC that may change the way you use the system.
New Look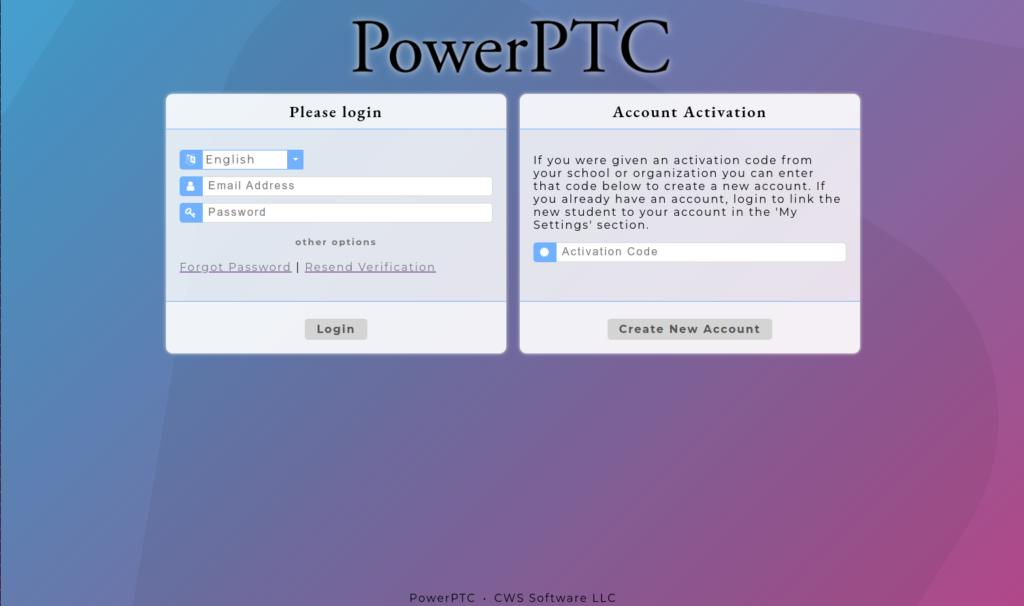 The PowerPTC interface has been refreshed and modernized and now provides even better support for mobile devices including phones and tablets.

Many of the elements within PowerPTC have been updated and will provide faster feedback and performance.
SAML/Single Sign-on Re-implementation – PowerSchool
Much of the SAML SSO components of PowerPTC have been updated and now all account types can use single sign-on. As a result, some of the settings have changed and will need to be updated.
Watch a video of the required migration steps for PowerSchool

PowerSchool Plugin
Version 2.0 or higher of the PowerPTC Plugin for PowerSchool will need to be installed in order to use SAML SSO with PowerPTC.

Teacher SSO
In addition to parent and guardian single sign-on support, version 2.0 of PowerPTC adds teacher single sign-on support (see requirements below).
Requirements
Must first upload new SIS data with the new Student Exporter with the PowerSchool – Default profile (this will upload teachers with their associated teacher number)
Must update your PowerSchool Plugin to version 2.0 (or higher)
Must delete and recreate your existing Teacher Users
Must delete and recreate your Meeting Places
Teacher accounts will then be dynamically created, just like guardian accounts are with their associated teacher number. PowerSchool's SAML implementation will only send the teacher number as part of the SAML transaction, so this is why the migration to this field is important.
Admin SSO
PowerPTC Administrators are also able to utilize SAML SSO as well. There are a few restrictions on administrator accounts including the admin user must already exist in PowerPTC before the user will be able to log in using SAML SSO. Admin user accounts will not be dynamically generated. This ensures that only users you wish to administer PowerPTC can do so and not all PowerSchool administrative users.
Student Exporter Updates
Native Operating System Downloads
There are now versions of the student exporter available for Windows, Mac OS, and Linux. These updated files are available in the Documents & Files section of the administrative interface for PowerPTC.

Migration to Teacher Number (PowerSchool only)
There are now two profiles for PowerSchool available within the Student Exporter, PowerSchool Default, and PowerSchool Legacy. The default profile will export the teacher number field from PowerSchool and the PowerSchool Legacy profile will export the teacher ID field from PowerSchool. We recommend switching to the new PowerSchool Default profile, which will allow your organization to use single sign-on with teachers.

Making the switch to teacher number will require you to delete and recreate your Meeting Places, Teacher Activation Codes, and Teacher User accounts, which may be using the old teacher ID field.
The new Student Exporter will now also save logs, output files, and configuration information to a directory titled "powerptc" in the user's home directory.